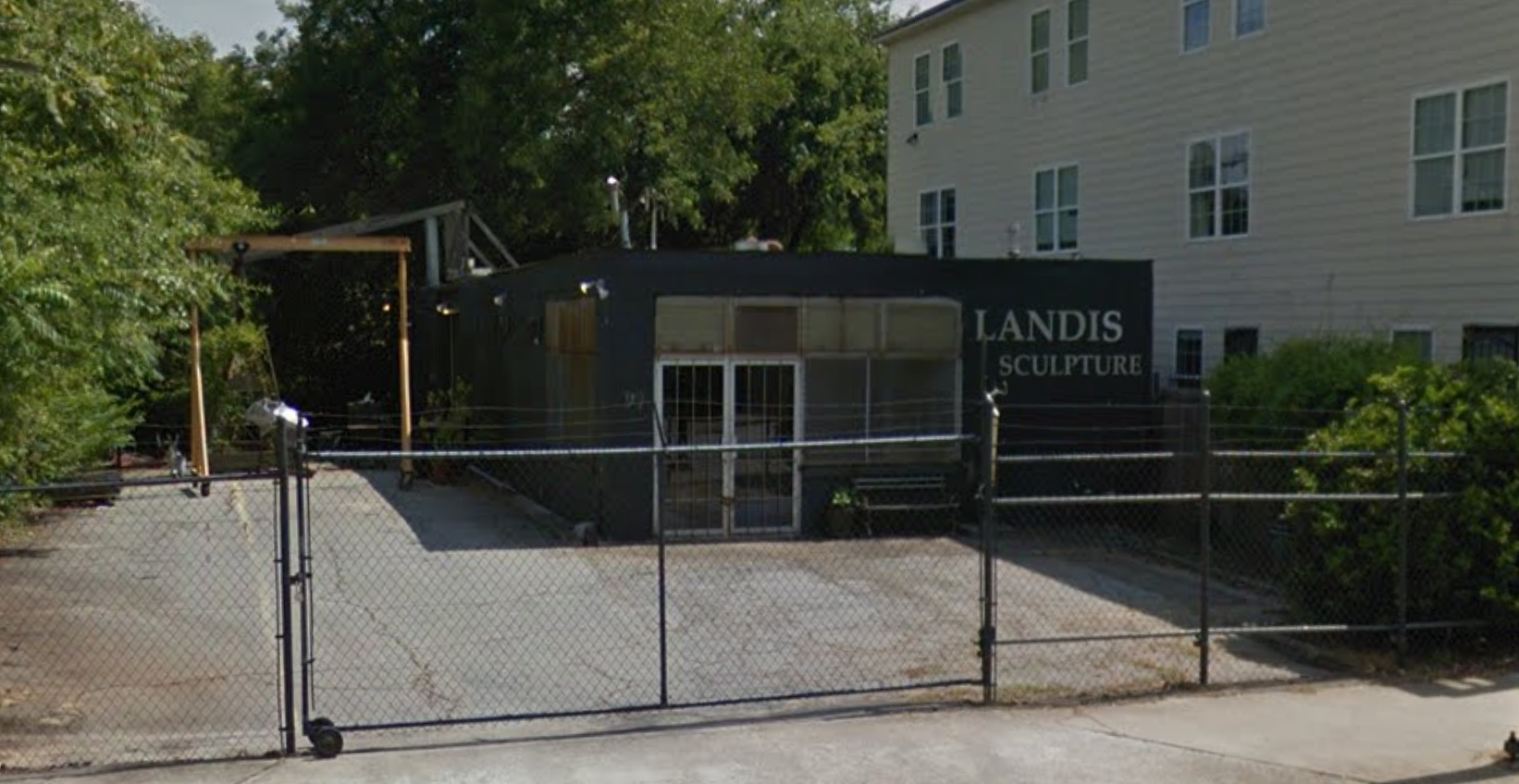 UPDATE: BeltTour is live! Click here to download it. (Or search BeltTour in the App Store)
Sculptor David Landis is the metal-working artist who created these wonderful installations found on the Eastside Trail (click to view):
"33 Oaks",
and also,
"Cycles"  found in Rose Circle Park, not on EastSide Trail.
We met up with him at his studio (pictured) to record some audio for the BeltTour app.
We couldn't wait to share it with you, so please enjoy the short audio preview below!
If you don't have time to listen, here are four fun facts:
Northern White weights nearly 800 lbs and was installed without a proper crane.
It is a tribute to the Northern White Rhino, a species on the brink of extinction.
The 33 Oaks represent typical leaves of each of the 33 species of Oak native to Georgia. Get this: when Trees Atlanta originally commissioned the work, it was only the "31 Oaks Project".
David Landis collected actual leaves from hiking trails in Georgia to use as models.
If you enjoyed this, please tell a friend to sign up for the launch at BeltTour.com.
UPDATE: BeltTour is live! Click here to download it. (Or search BeltTour in the App Store)
Listen or subscribe in iTunes here:
https://itunes.apple.com/us/podcast/belttour-podcast-audio-walking/id1050317208
Click 'Play' below to listen:

Podcast: Play in new window | Download